Conrad Stoltz 7th at 2014 XTERRA World Championship with NIMBLEWEAR Swiss COLDBLACK® Tri Kit
28 / 10 / 2014
Congratulations to NIMBLEWEAR sponsored athlete Conrad Stoltz on finishing 7th at 2014 XTERRA World Championship in Maui, Hawaii, USA. He is a four time XTERRA Triathlon World Champion and a three time ITU Cross Triathlon World Champion.

Here is Conrad's comment on his new NIMBLEWEAR race kit:

The inspiration for my race kit (leaves and tyre tracks) I got from the Delicious Monster plants here in Maui. Fantastic gear from Nimblewear. Light, comfortable, hydrophobic yet breathable, UV 50 protection, and best of all - it didn't arrive the day before race - like it usually does with other manufacturers.
More information about NIMBLEWEAR Swiss COLDBLACK® tri singlet and tri shorts:
http://www.nimblewear.com/index.php/Custom/DIAMOND_COLDBLACK®_Tri_Singlet.htm#.VE9Um77FpGo
http://www.nimblewear.com/index.php/Custom/DIAMOND_COLDBLACK®_Tri_Shorts.htm#.VE9VsL7FpGo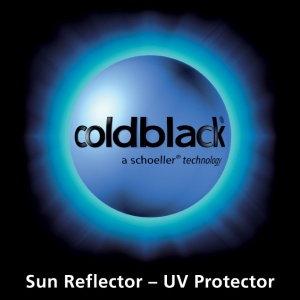 Tri Singlet:
◇ Revolutionary COLDBLACK® technology: unparalleled cooling, optimal protection from heating up due to sunlight and reliable protection from UV rays (UPF 50+)
◇ Swiss ESCHLER® COLDBLACK® ICE 180 gsm fabric for exceptional moisture wicking, breathability, compression and wrinkle resistance.
◇ Streamlined aerodynamic cutting for optimal performance
◇ FLATLOCK stitching to eliminate irritation and reduce chafing

Tri Shorts:
◇ Revolutionary COLDBLACK® technology: unparalleled cooling, optimal protection from heating up due to sunlight and reliable protection from UV rays (UPF 50+)
◇ Swiss ESCHLER® COLDBLACK® ICE 180 gsm fabric for exceptional moisture wicking, breathability, compression and wrinkle resistance
◇ Italian ELASTIC INTERFACE® SUPER TRI pad for maximum performance and comfort
◇ Streamlined aerodynamic cutting for optimal performance
◇ FLATLOCK stitching to eliminate irritation and reduce chafing
◇ Silicon injected power band to improve aerodynamics and muscle support